Are the daily life blues getting the best out of you and you are losing your cool? Wondering to explore the exotic beauty of nature and escape the bustling city life? Well, maintain your cool and book your Chennai to Manali tour package today! Manali, a hill station with a beautiful canvas of nature, never ceases to win the hearts of travelers from all around the world. Dreamy landscapes, spellbinding views, lip-smacking local food, adrenaline rush activities, and exciting shopping streets, there is nothing that Manali can't offer. The place has a plethora of things to offer to its guests to make their trip unforgettable.
From a solitary environment to busy markets, from old temples to admirable sightseeing places, Manali is a complete destination package. No matter if you are planning a solo trip, group tour, or honeymoon trip, Manali has everything to offer to every type of tourist. Settled between the majestic Himalayan ranges, Manali is a significant tourist attraction to explore. The beauty of this place is so mesmerizing that you will fall in love with it all over again. Manali is an exceptional place whose beauty varies with the weather. Still, wondering why Manali is an admirable destination to explore? We have got you some amazing reasons. Take a look!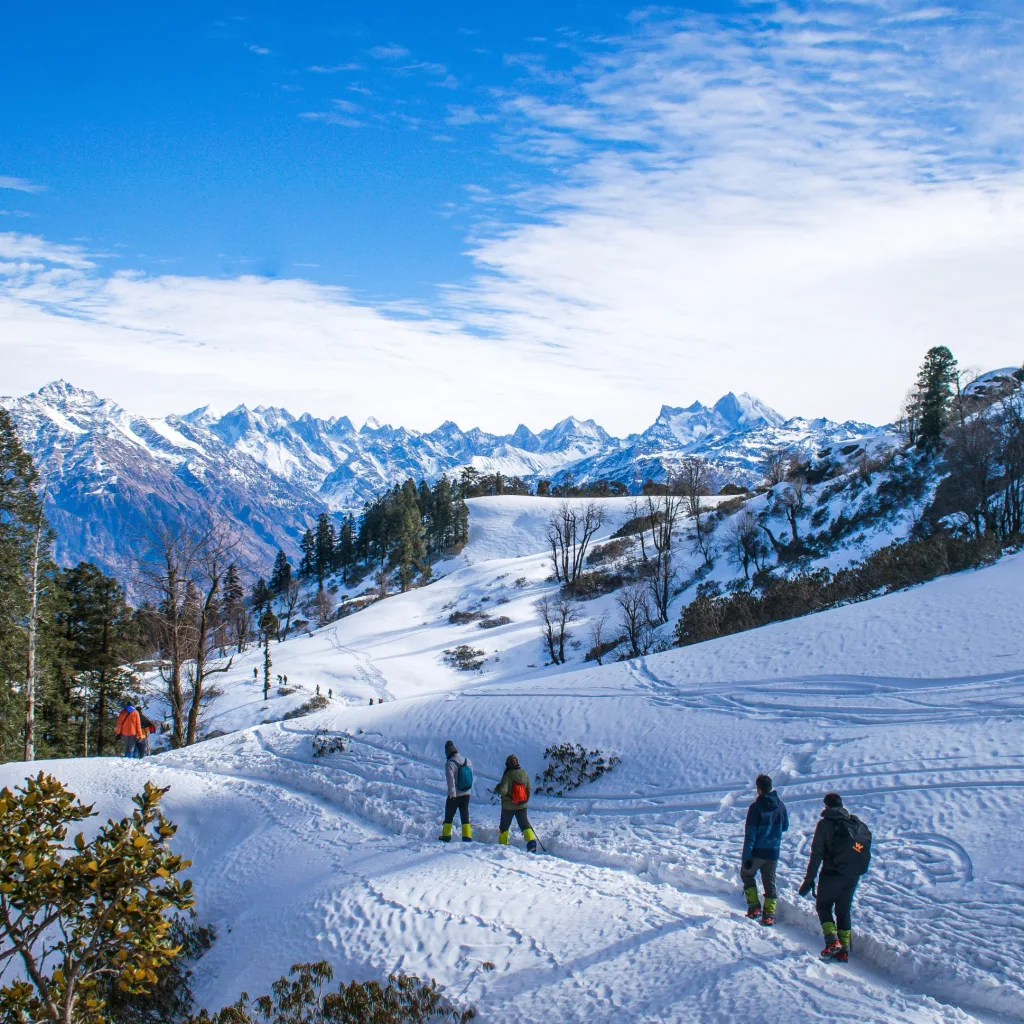 Adventurous Trekking Trails
One of the major reasons that adventure enthusiasts plan a Manali tour is adventurous trekking trails. These trekking trails pump their adrenaline rush and make them feel closer to nature. Manali is said to be the haven for trekking enthusiasts as various treks can quench their adventure thirst. Some of the famous treks to take in Manali include Hampta Pass Trek, Beas Kund Trek, Bhrigu Lake Trek, Dashaur Lake Trek, Deo Tibba Base Camp, etc.
Paragliding: Soar in the Sky
Have you wondered how beautiful Manali looks from a bird's eye view? Well, you can have this experience with paragliding. Enjoy the thrilling activity of paragliding and admire the stunning beauty of Manali while soaring amidst the majestic Himalayas. The activity offers a stunning view of nature and gives a perfect thrilling edge to your trip. The best time to experience paragliding in Manali is from January to May and October to December.
River Rafting in Beas River
Another amazing activity to experience in your Manali trip is river rafting. The moment you set foot in Manali, you just can't escape the adventures the destination has to offer. Rested in the vicinity of Manali, Beas River is the best destination to experience river rafting. The activity will take your adrenaline rush to the next level and redefine your trip experience. The best time to experience river rafting is from April to June.
The Sacred Temples
Nothing can beat the magic and serenity of Manali temples. Escape the budging city life and find peace in these holy temples. Apart from adventures and vibrant attractions, the solitude of Manali's old temples will help you to keep calm and give you much-needed peace of mind. Almost all temples in Manali are built in Pagoda style. The major temples to explore here include Hadimba Devi Temple, Manu Temple, Vashisht Temple, etc. Connect yourself with the divine soul and attain inner peace in these temples.
Majestic Rohtang Pass
While booking your Manali holiday package, you just can't ignore the magnificence of the Rohtang Pass. It is one of the major reasons that attract tourists to Manali. It is a place where you can experience the snow just like in fairytales. Due to the higher altitude, one can experience snow here till monsoon. Also known as Snow Point in Manali, tourists can enjoy paragliding, snow scootering, cable car rides, etc.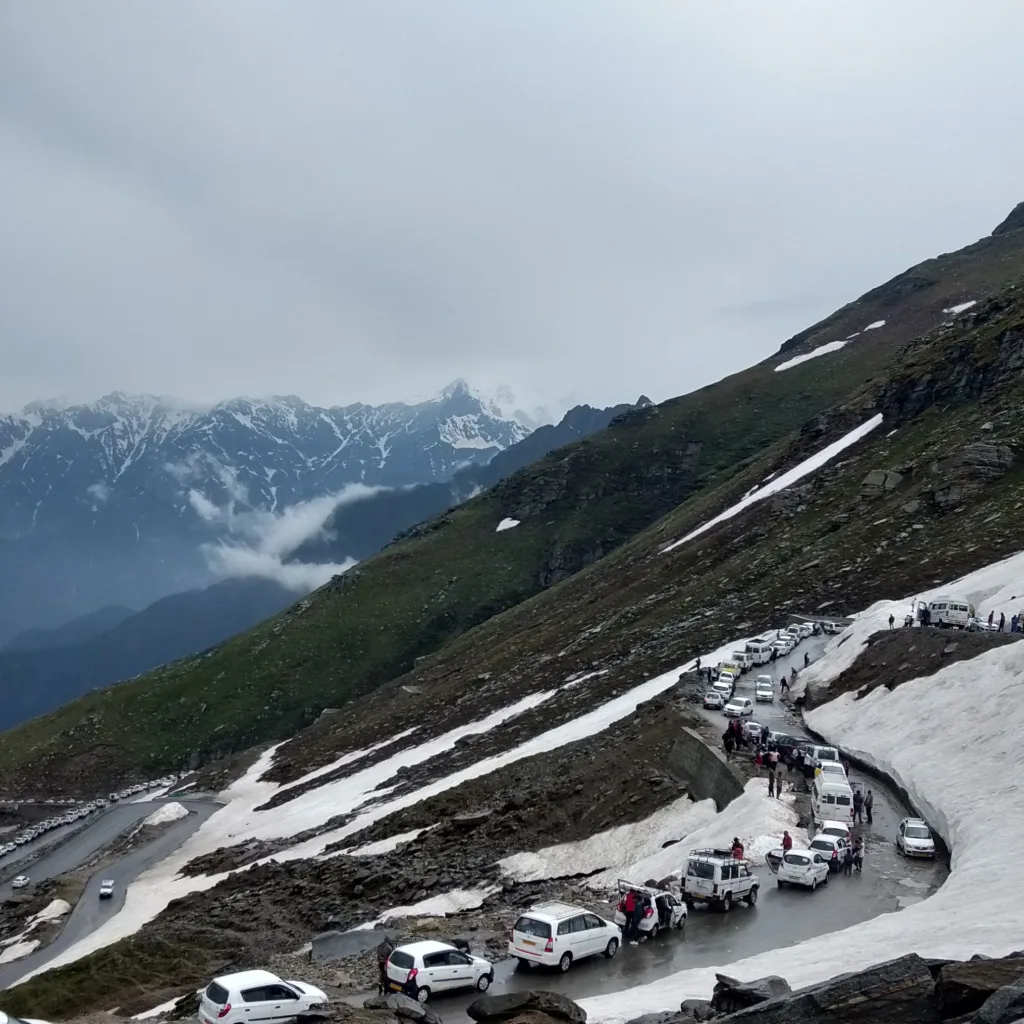 Sensuous Solang Valley
When it comes to the most beautiful attractions in Manali, Solang Valley is one of the topmost attractions to explore. The destination offers spellbinding views of nature and various activities to indulge in. The beauty of the destination is indescribable in words. Because of its amazing beauty and exciting activities, the destination is loved by numerous tourists. The tourists can enjoy activities such as zorbing, paragliding, cable car rides, etc.
Shop Your Heart Out at Vibrant Markets
While exploring the beautiful destination of Manali, it is obvious that you would like to buy some souvenirs. Vibrant markets and mall roads are said to be the heartbeat of Manali. Filled with beautiful Tibetan stuff, these markets will win your heart with their admirable clothes and beautiful souvenirs. You can also spend your pleasant evening here at some aesthetic cafes while admiring mesmeric sunsets.
Are you excited enough to explore the admirable destination of Manali? Well, if you want to get the best out of your Manali trip and redefine your holidays like never before, book your packages today from Indian Booking. With our wide range of Manali packages, indulge yourself in Manali in whichever way you want. We bet Manali will surely leave you mystified by its beauty!